Copper Cabling Systems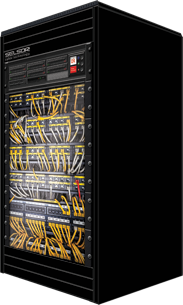 Selsor Copper Cabling systems provide modular build for the entire passive network infrastructure. This includes:
Patch leads from Cat5e to Cat7a, screened/unscreened, sheath/jacketing compounds and colours.
Patch panels and mounting for modular build with options for screened/unscreened and colours.
Keystone jacks with options of screened/unscreened, tool-less and angled.
Outlets and faceplates options.
Cabinets and racks in various shapes and sizes.
The Selsor Copper Structured Cabling System come with a 25 year warranty when installed to Selsor standards.
Available Products