Industrial Cables for Control, Instrumentation and Defence Standard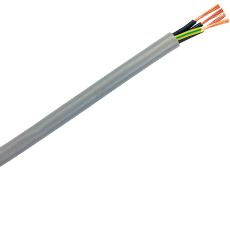 Selsor Defence Standard/ Industrial Cables are used widely across industry covering high density wiring within:
Instruments and electronic equipment
Analogue/digital transmission in industrial process plants
Interconnecting cables to control, measure and regulate production
Control of automated and robotic equipment
Selsor Industrial Cables include Instrumentation Cables to BS5308/PAS5308 Part 2 Type 1 & 2, Control Cables for YY, CY & SY Series and Defence Standard (Def Stan) Cables to 61-12 Parts 4&5. This means that you can be sure of an industrial cable to operate, control and measure your industrial activity. Selsor Defence Standard / Industrial Cables conform to relevant industry standards and are supplied with the Selsor product warranty.
Available Products