Multi-Core Cables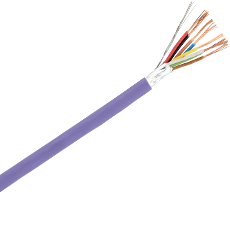 Selsor Multicore Cables are used for signal transmission in:
Building Management Systems (BMS)
Sound
Audio
Security
Instrumentation
Computer networks
Electronics
Control systems
Selsor manufactures multiple configurations of Multi-core Cables covering number of conductors, conductor size and type, insulation compounds, shielding options, drain wires and sheath/jacketing compounds. Our choice of combinations means you can be sure to order a cable that is suitable for your environmental conditions whilst delivering optimal transmission performance. Selsor multi-core cables conform to relevant industry standards and are supplied with the Selsor product warranty.
Available Products